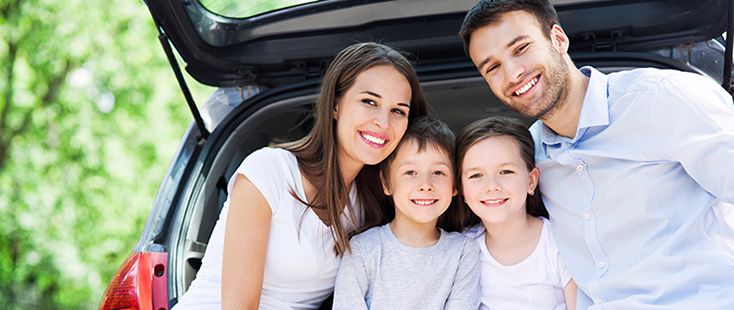 Book Your Service
"GENUINE SERVICE"
Why Should You Take Your Vehicle to CIC for Service?

You can bring your vehicle to the dealership – no matter what it needs. Whether it's a routine oil change or a more complicated engine repair, there's nowhere else you need to take your vehicle for service. CIC has everything your vehicle needs from the moment you purchase your vehicle to the day you come back for a new one. Our experts and engineers are fully equipped for any service, including:

Oil and filter changes

Scheduled maintenance

Tire Replacement and Service

Brake Pad and Shoe Replacement

Air Conditioning

Engine Service

All Wheel Drive and 4x4

Automatic Transmission

Engine Cooling and Cabin Heating

Steering and Suspension

Electrical Repairs

Wheel Alignment

Anti-Lock Brake System

And much more

Body Repairs

CIC is the best possible choice for service because our technicians know your vehicle inside-out. They're continuously trained by the manufactures, and the parts they use are specifically designed to fit your vehicle exactly.

You just can't find this type of service or expertise anywhere else. And the price is usually around what you'd pay at other repair shops. It is the value for the money.


What Can You Expect From Your Genuine Service Experience?

How the factory-trained experts help you get the most from your vehicle. The Service Advisors at CIC have a variety of tools to accurately identify what the manufacturers recommended services are needed to keep your vehicle running at its best. These tools are intended to help you understand the services and keep your vehicle's critical components in optimum condition.


Genuine Scheduled Maintenance

Your vehicle's recommended maintenance schedule is designed to keep it in optimum operating condition by providing what's needed, when it's needed. Check your vehicle's scheduled maintenance guide for:

Scheduled maintenance needs

Mileage intervals and timetables for scheduled maintenance

Following the scheduled maintenance recommendations will help:

Ensure optimum operation, reliability and safety.

Extend the life of your vehicle

Prevent unexpected failures

Maximize gas mileage

Help improve trade-in or resale values


General Check - up

When you're in CIC, your vehicle is in the hands of the people who know it best. Our Service team will inspect and evaluate your vehicle for:

Fluid levels

Status of key systems and components

Tire-tread depth and wear patterns

Brake pad thickness

Battery life

CIC Service team is trained to inspect and advise you of the condition of your vehicle so you're kept aware of any service needed now or in the future.

Today's complex vehicles require two things:

Factory-trained technicians

An equally advanced approach for vehicle diagnosis

Trekhaken
Caravan of aanhanger trekken? Of u gaat een weekendje weg en de fiest gaat mee? Met een trekhaak vergroot u de transportmogelijkheden van uw Ford! Kijk in de accessoireprijslijst wat een trekhaak voor uw Ford kost!
Wegklapbare Trekhaak
Innovatieve wegklapbare trekhaken zijn er altijd om een aanhangwagen te trekken of om fietsen te vervoeren, maar kunnen uit het zicht worden opgeborgen om de styling niet te beïnvloeden en om ongehinderd toegang tot de bagageruimte te houden.
Vaste trekhaak
Vaste trekhaken vormen een veilige koppeling voor de aanhangwagen en passen volledig in het elektrisch systeem van uw Ford. Ze zijn er altijd als u ze nodig heeft
Daktransport
Vergroot de vervoersmogelijkheden van uw Ford. Of u nu een fiets, dakkoffer of een kajak wilt vervoeren, wij hebben de juiste transport accessoire voor u!
Dakdragers
De basis voor veilig daktransport zijn de orginele dakdragers van Ford. Deze zijn volledig afsluitbaar, eenvoudig te monteren en voldoen aan de strengste eisen op het gebied van veiligheid en prestaties
Dakkoffers
Vergroot eenvoudig de ladingcapaciteit van uw Ford. Ons aanbod dakboxen van hoge kwaliteit is ontworpen voor het veilig opbergen en vervoeren van een ruime variëteit aan ladingen.
Fietsdrager voor dak
De Thule®* FreeRide 532. Dé Fietsdrager voor op het dak. Neem uw fiets overal mee naar toe met deze universele, eenvoudig te monteren dakdrager. (geschikt voor fietsframes tot 70 mm)