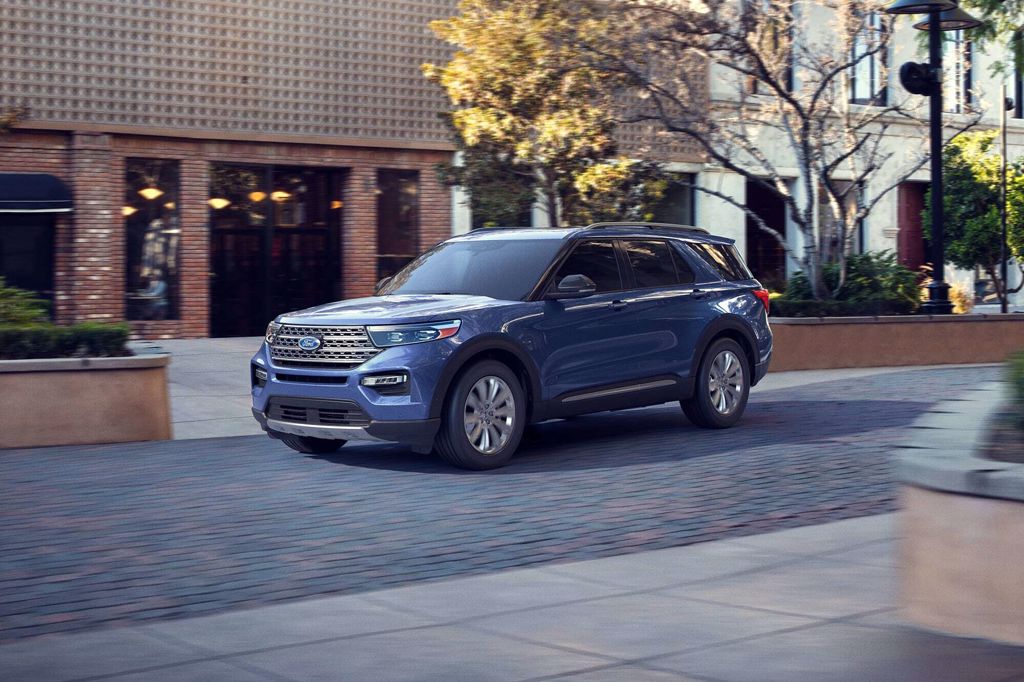 Ford Genuine Accessories
Ford Accessories offers a number of features for a wide variety of applications to help you get the most out of your Ford or Lincoln vehicle. With Ford Accessories, you can personalize your vehicle the way you want to match your style and needs, while maintaining the long-term value and appeal of your vehicle. Accessory categories include:
Exterior
Interior
Appearance
Wheels
Bed Products
Electronics
---
Ford Genuine Accessories
STYLING
Your Ford has been exquisitely styled and beautiful made to guarantee that your journey through your life is both inspired and relaxed. Our accessory range offers more choices to improve your Ford to make your Ford more dynamic, more individual – for example: Alloys wheels are designed and safety tested fit for your Ford.
---
ALLOYS WHEELS
Change the look of your Ford with alloys wheels made fit for your ford. Smooth, rich whatever you pick, you can assume that they've been manufactured with highest standards, and from the finest materials, and persisted through long testing to keep you safe on the road.
---
SLIMLINE WEATHERSHILED
It deflects heat wave and rain while driving with rolled down windows.You can drive in mild rain and hot condition while rolled down windows if your Ford doors are fitted with slimline weathershield. It rigid plastic comes in a dark colour that can fit all four doors. It comes in light weight FRP material and provides a better aerodynamic flow. it is very useful while driving in light drizzles.
---
FRONT FOG LAMP
Its helps you to drive your Ford in dark and foggy conditions. it comes in bright clear lenses in a unique round shape with a unique in dash switch with wiring harness which is unique to Ford and fits snugly in the bumper and it is very easy to operate.
---
REAR WING SPOILER
It gives a sporty look to your Ford. It helps to provide aerodynamic stability to your Ford at high speeds.it comes in primed condition to enable body colour painting with integrated studs and locks for fixing.
---
ROOF TRACK TRAY
It gives your extra space to carry load in the roof. Its gives your Ford a sporty look, it comes with special fixing mechanism for fixing tray and its is designed to accommodate the tray without disturbing the roof spoilers.
---
CHILD SEAT
It comes with special profile that suits your baby. It can be secured by front and rear seat belt. it has special stitching pattern for unique design and rigidity with 12mm foam for extra comfort for your child. it enhances the seating comfort for your baby and very easy to clean. It is certified with European CE for the crash requirements.
---
DETAILING PRODUCTS
Waxoyl and 3M are world renowned brand. Their products for interior and exterior treatment keep your cars as new. It is available for exterior , interior and underbody of your Ford. It is applied by trained applicators and Polish is retained for long time
---